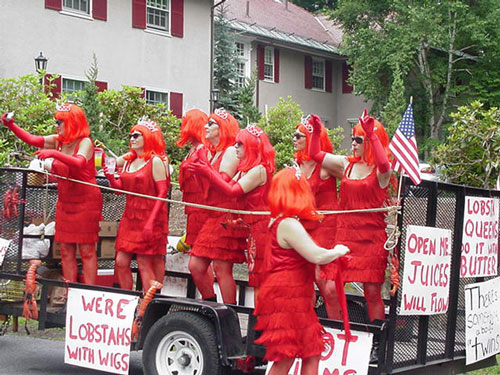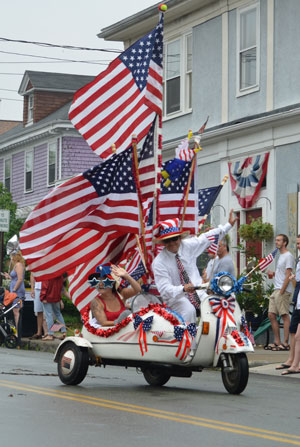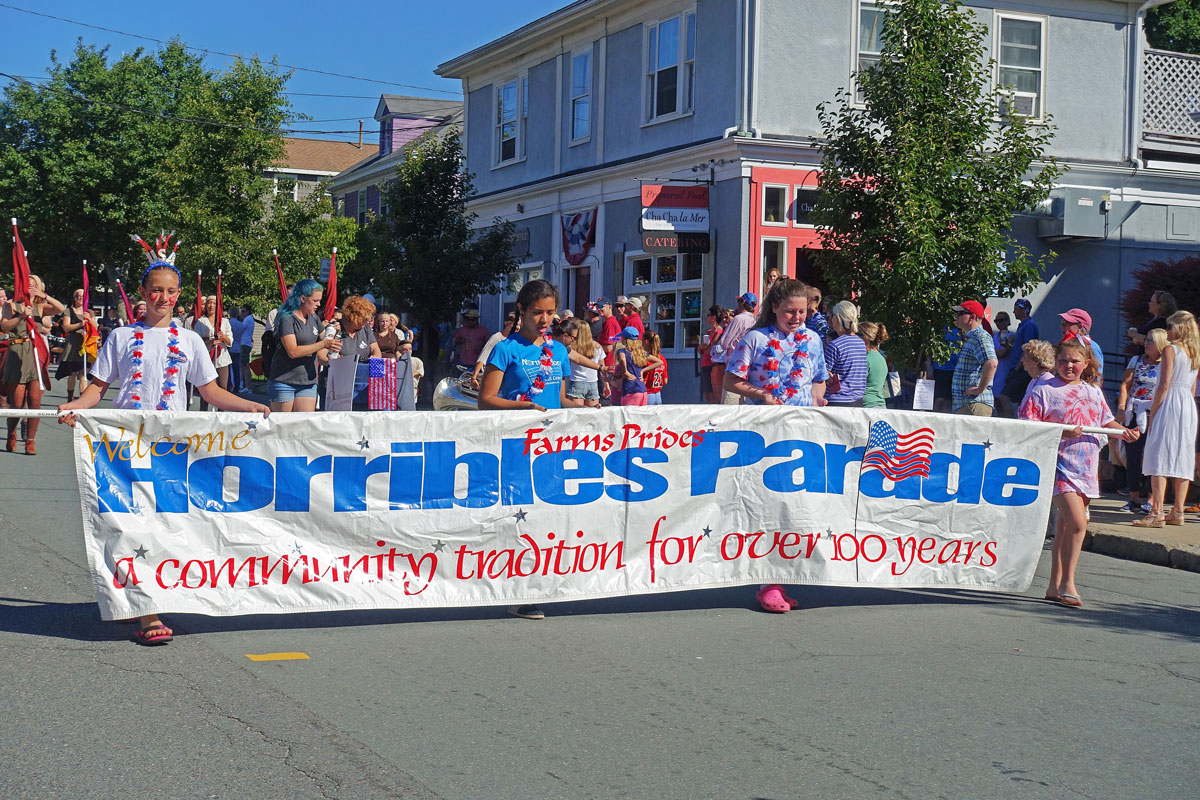 So…You're thinking about entering a Float in the Horribles Parade or entering the House Decorating Contest? We've got lots of information on this page to help you imagine, design and build a prize winning entry! The Farms-Prides 4th of July celebration is unique, and your participation is the key to both keeping the tradition alive, and making it a true community event.
Have some fun…Win a prize…Enter!!!
Perhaps the first thing we should tackle is, what is a Horribles Parade? The Beverly Farms parade has its own long-standing traditions which are a bit outside of any definition you'll find, but the following will give you an idea of how others define it:
"A parade of horribles is a parade in which people wear grotesque and usually comic costumes. Parades of horribles are a part of Fourth of July celebrations in many American communities, some of which have featured such a parade since the 1800s. This tradition probably has its roots in the death parades common in medieval Europe, in which someone would dress up as Death and lead a parade of "victims" across the countryside.
In a parade of horribles, adults and children dress up in monstrous costumes and lurch through the streets. The effect is often designed to be comic, with costumes which may reference ongoing social problems in an attempt to bring levity to serious situations. Spoofs of public figures, for example, can often be found leering at the audience from a parade of horribles, and elaborate parades may feature floats as well as marchers.
Parades of horribles are also seen in other regions of the world on major holidays. In all cases, the tradition is designed to give members of a community a creative outlet for expressing concerns with the direction their societies are taking, or simply a chance to have fun while dressing up in silly costumes. In a country with limited free speech, a parade of horribles can sometimes be used as a vehicle for commentary on living conditions, since participants in the parade often have greater leeway than they would normally, especially because they are typically heavily disguised."

Now that we're clear on what a Horribles Parade is, let's move on to getting that Float ready for the 4th.